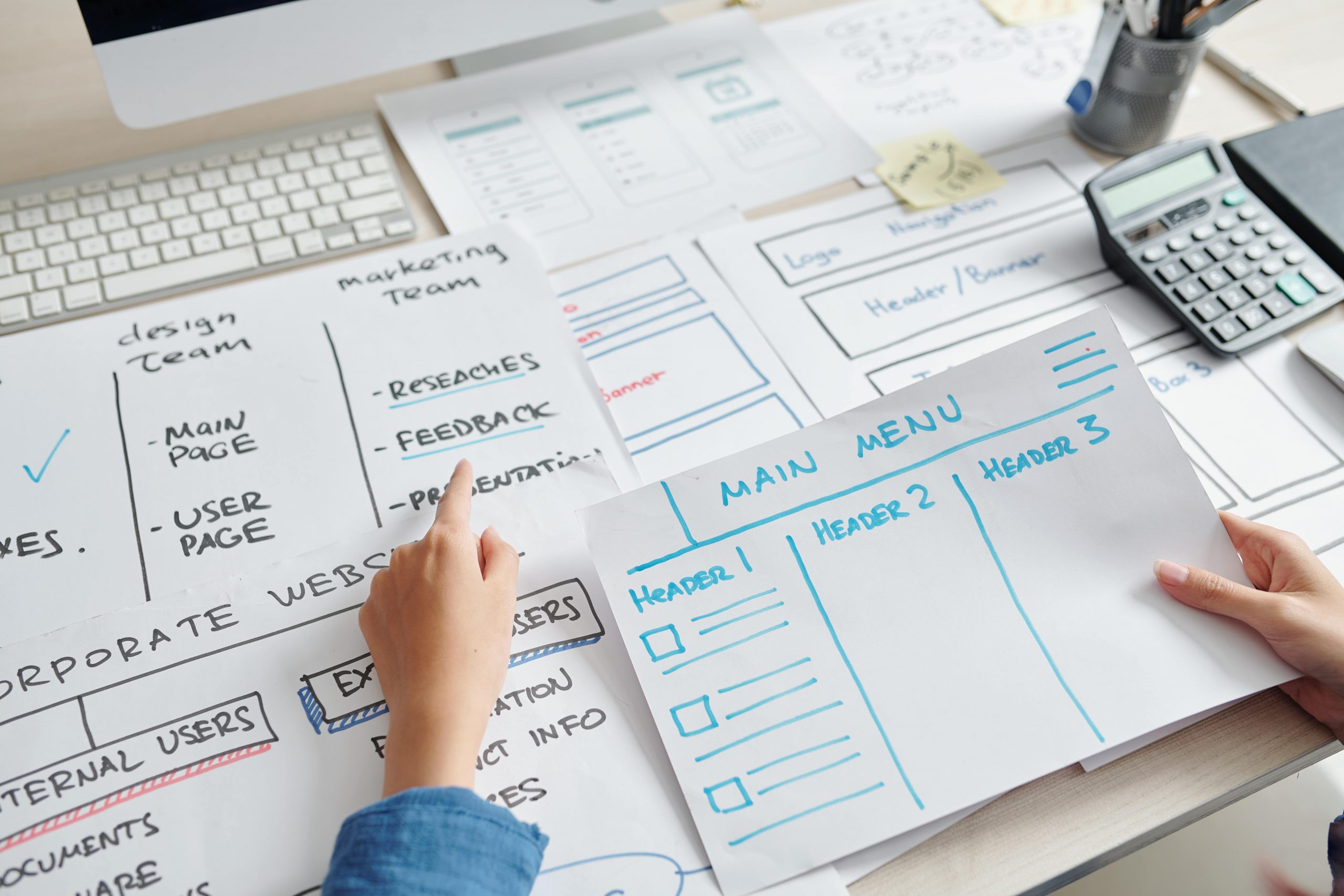 "Your website may be up and running now. However, there is no assurance that it will continue to function at this high level indefinitely.
Your website, like a car, needs constant maintenance to be in great shape. That's why we've produced this comprehensive WordPress website maintenance checklist.
In this piece, we'll look at why upkeep is essential for a high-performing, secure, and lucrative online presence. We'll next go through a whopping 20 maintenance activities that you must do this year. We've categorised the chores depending on how often you'll need to execute them to maintain your site in tip-top shape:
Weekly Website Upkeep
Monthly Website Upkeep
Website Upkeep Every Quarter
Annual Website Upkeep
Let's get this party started!
Why Is Site Maintenance Important?
Neglecting crucial maintenance duties might have devastating repercussions. Over 4 billion malicious requests were prevented by the Wordfence Web Application Firewall in the first six months of 2021. With individuals constantly attempting to breach into WordPress websites, even minor security flaws might put your site at danger.
However, WordPress maintenance requires more than simply identifying major problems.
Small issues may steadily degrade your site's performance and search engine rankings over time. By identifying and correcting small issues as soon as possible, you can decrease the negative effect they may have on your site.
Maintenance also entails assessing different parts of your website. This puts you in a good position to see possibilities to improve your content and increase conversions. This manner, you can maintain your website ahead of the competition.
Bring Your Website Up to Date
Technology is always evolving, and keeping up may be difficult. To get you back on track, we'll update your old, insecure software. Find Out More
Tasks for the Week
Let's start with routine maintenance. Here are five activities we suggest you do every week.
1. Examine Your Metrics
Most effective websites collect a variety of data. This involves monitoring how visitors behave, your most effective traffic sources, and the content that generates the most conversions.
By evaluating your analytics on a regular basis, you may identify issues that need to be solved. Here, time is of the essence. It is beneficial to check this data on a weekly basis in order to stay competitive.
When seen in isolation, you may find it difficult to fully assess your performance. If this is the case, you should also look at your competitor's analytics.
2. Make a backup of your website
One of the most crucial tasks on your to-do list is to create frequent backups. You risk losing all of your recent work — or possibly your whole website — if you fall behind.
While you may generate backups yourself, some hosting companies will handle this important maintenance chore for you. Rippa Hosting, for example, provides automatic daily backups.
If you need to back up your site on the go, you may do it with a single click. We save all of your backups in one place and provide one-click restoration for enhanced convenience.
3. Moderate Remarks
A dynamic comment area entices visitors to communicate with your website. However, there is a bad side to comment sections. In the form of comment spam, attackers may attempt to deceive you into posting dangerous text.
Some comments may also include irrelevant or offensive material. This might have a negative impact on your website. As a result, you should consider using a comment moderation plugin such as Akismet Anti-Spam.
Using WordPress' default settings, you can also keep all submissions in an approval queue. Visitors will want their comments to show on your site in a timely manner. If you keep comments for review, it's a good idea to check this queue at least once a week.
4. Keep Your Themes and Plugins Up to Date
According to statistics, 86 percent of hacked WordPress websites have an old plugin or theme, or even a version of WordPress that is out of date. This makes sense since updates often include patches for known vulnerabilities as well as new security measures.
It's a good idea to check the WordPress dashboard for any available upgrades on a frequent basis to keep the bad guys away. While we're on the subject of maintenance, you may want to consider activating auto-updates for your themes and plugins for increased protection. You may also activate auto-updates for WordPress. Under the Dashboard > Updates menu if you're using WordPress 5.6 or above.
5. Run a Malware Scan
Although WordPress has an excellent reputation as a safe platform, no software is flawless. It's critical to scan your site for malware to keep it running smoothly. On a weekly basis, our Rippa Rippa Hosting add-on may automatically check your site for dangerous code. If Rippa Hosting identifies a problem, it will alert you by email and the Rippa Hosting interface. This email will offer step-by-step instructions for resolving this issue and restoring your site's health.
Rippa Hosting will keep your website safe.
Our premium security add-on analyses your site weekly for dangerous code for only $3 per month.
Activate Monthly Tasks
You can keep one step ahead of the competition by checking your site's speed and search engine performance. With that in mind, here's a monthly website maintenance checklist for you.
6. Check the Speed of Your Website
The performance of your website has a significant influence on its success. According to studies, 40% of users quit a website that takes more than three seconds to load. Even if visitors do stay, a slow website is unlikely to impress prospective clients.
With the debut of the Core Web Vitals project, page performance may potentially have an influence on your SEO.
You may use a programme like Google PageSpeed Insights or GTmetrix to test the speed of your website.
If you're worried about the speed of your Core Web Vitals. Google has also provided a dedicated reporting tool. This compares your website to the precise Core Web Vitals indicators.
7. Produce New Content
Publishing fascinating, relevant information on a regular basis is a tried-and-true method of converting one-time visitors into devoted repeat clients. Content may also establish you as an industry authority, which is beneficial for conversions.
People aren't the only ones who read your articles and pages. This information will also be used by search engines to determine what your site is about. You may increase your chances of appearing in relevant search engine results by consistently producing items such as blog posts and articles.
If you want to win the Search Engine Optimization (SEO) game, you should consider collaborating with an expert SEO company. Our professionals can generate and distribute a steady supply of five-star content that is tailored to your keyword strategy.
8. Moderate RemarksBoost Your Website's SEO
With 40–60 billion searches on Google in the United States each month, SEO is one maintenance duty you can't afford to ignore. As an established site, you've probably already selected the keywords for which you wish to rank. However, keyword popularity might fluctuate over time, so it's worth checking to see if your strategy has to be tweaked.
Using a tool like Semrush's Keyword Overview or Keyword Magic, you can see the current search volume. We're so certain that you'll like using Semrush that we've worked with them to provide you with a 14-day free pro trial. After you've made any required modifications to your keyword approach, you'll need to go through every aspect of your website to verify that it's assisting you in ranking for those phrases. That is no simple task!
To assist you, we designed the Rippa Hosting SEO Toolkit. You may use this add-on to develop a customised SEO strategy with over 100 automatic checks and verifications. It may also assist you in implementing your SEO plan by providing sophisticated on-page optimisation tools. SEO Toolkit may be added to your hosting plan for as little as $4.99 per month per site.
Related: 13 Easy Ways to Improve Your WordPress Website's SEO
Tasks Due Every Quarter
Let's look at some website features that are often forgotten. Here are seven chores to do each quarter.
9. Change Your Passwords
To prevent unwanted access to your website, you must choose a strong, complicated password. It is critical that you use all of the most recent best practises when generating your password, such as two-factor authentication. Even if you're following the guidelines, it's a good idea to change your password every three months. Then, even if your password is stolen, the hacker will be confined to your hacked account for a shorter period of time.
Is Your Website Hacked? We'll get it fixed right away. We'll remove any harmful code and restore your website so it's up and running again as soon as possible with our Hacked Site Repair service. Find Out More
10. Examine and repair broken links
Broken connections may arise for a variety of reasons. For example, you may remove a page or poorly implement a redirect.
These URLs may be widespread, but they are detrimental to both the User Experience (UX) and your SEO. When search engine bots come across a broken URL, they will crawl that link to confirm that it is really broken. This is a waste of crawl money.
Semrush, for example, may be used to scan for broken URLs. In the Crawled pages area, Semrush will analyse your site and show any broken URLs.
You may be able to repair a broken link by manually modifying the URL. You might also use a plugin like Redirection.